An exhibition in which everything revolves around money yet shows that money is not everything. Atmospheric, urban, active and playful, the exhibition raises awareness of the responsible use of money.
Spatial requirements and setup options:

In order to show the exhibition in its entirety, a minimum of 350 m² of exhibition space is required.
A 100-m-long city skyline with a metallic surface divides the exhibition space into indoor and outdoor areas.
The city skyline is the information carrier of the exhibition: display cases, information panels and computer screens are integrated into or attached to it.
The city skyline is designed as a flexible screen system. It is composed of 78 elements, each of which is 1.4 m in width, that can be put together in different ways. The individual elements are made of CNC-machined Alucobond panels.

The minimum loan period is 4 months!
Technical requirements:

Highest adjustable wall is 350 cm; a greater room height is advantageous for lighting purposes.
The screen system of the city skyline and the furnishings of the outdoor area are free-standing. The exhibition can therefore be set up if mounting to the architecture to be utilised is not possible.
Power supply: minimum 6 x 16A, 230V switchable for exhibition, 1 x 16A 230V continuous voltage for server
Internet connection: Standard DSL line 16 Mbit or faster
Water supply: water supply point in or near the exhibition is advantageous (daily requirement); water runoff in the exhibition area is indispensable

Prices on request.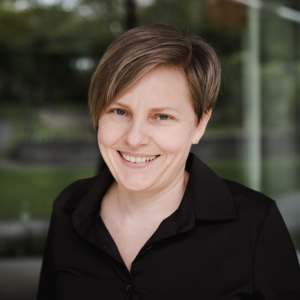 Mag.a Mirjam Schöberl
Travelling Exhibitions
Kimus